— Welcome to Mortgage Matchmakers
London based Award Winning Mortgage Broker & founder of Mortgage Matchmakers .
Me telling you – I can get you the best rates in the market etc – that's is a give in. No mortgage broker will give you the most expensive rate in the market so that's straight off the bat.
All in all – you can "trust me and rely on me" to get you the right mortgage "in your circumstances."
I am an ex Barclays employee who started off as a cashier and worked my way to premier relationship manager.
I advise mortgages for my clients as if I was doing my own.
You will get straight forward advice from me without any jargon and I stay away from guiding people up garden paths or paint rosy pictures.
I am passionate about the right straight forward honest advice and that is something across all my advisors.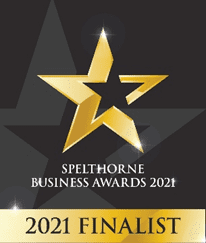 You can call me most days from 8 am to 8 pm. 
Please feel free to check my reviews on Google.
Where do we start? We got in touch with Mohit September 2021 for general mortgage advise as FTB. Mohit was very patient with us an answered all our questions regarding the mortgage process,affordability etc. Fast fast forward June 2022. We found a house we liked and contacted Mohit regarding it. He was very professional and efficient. He answered all our emails and phone calls very quickly. He found us a bank willing to lend to applicant on a spousal visa.We got our mortgage offer within 5days of applying. I will highly recommend Mohit of Mortgage Matchmakers any day. He went above and beyond and made our mortgage application a stress free one. We are truly grateful and appreciate him. Its been an absolute pleasure. Johann and Esther
Gurinder Singh Wadhwa
05/07/2022
I was fortunate to have the referral to "Mohit Mehra". He have been a big help, as he has gone over and beyond his role as a mortgage advisor to help me with my house purchase process. He offers a speedy and very reliable service. Believe me, when the mortgage offer came through on the very next day of submission, the real estate agent was surprised, as she had never seen a mortgage offer approved by the lender in less than 24-36 hours. He provides great and professional service and always approachable and available (I appreciate the extra time he spent answering my questions). I thinks these words adequately summaries my feedback about Mr. Mohit. Needless to say, I highly recommend him. Thanks again Mohit. You are a super star, keep up doing the good work!
I would like to thank Mohit Mehra. Mohit was very helpful and engaging from start to finish throughout the process. It was a challenge to get the mortgage in time due to various factors and in a very challenging market but went above and beyond to get the best offer for us. Even when things didn't go our way, Mohit was very helpful in aiding us and getting around various issues. Walked me through the process, made sure we were fully informed to make the best decisions possible. Highly Recommended. 10/10
Margaret Bambejee
21/06/2022
I recently done a remortgage which had been challenging to say the least. It took a great deal of patience for Mohit and myself to finally find a lender. I have now managed to complete a purchase on a new property . Mohit has been amazing always very patient, efficient, responsive and professional from start to finish.
Great professional friendly service. Will defiantly recommend to my friends and family. Helped me out for a hustle free experience, guided me all throughout the journey of buying our first property. Thank you
Mike Fitzpatrick
17/06/2022
Mohit's advice was invaluable but what really impressed me was his responsiveness. I would highly recommend Mortgage Matchmakers to anyone and will definitely use again.
Where do I start… We contacted Mohit at mortgage match makers around July 2021 due to secure a mortgage. Mohit gave all the advice needed and guided us through the process ensuring we had everything we needed to secure a mortgage. It had been challenging obtaining the mortgage which was quite a complex process. After working with Mohit for around 6/7 months what started of as us having limited options of lenders we have now managed to secure a mortgage at a low interest rate. We have secured a property which six months ago didn't seem would be achievable. It wouldn't have been possible without Mohit's persistence and patience. He has been very professional throughout, I would highly recommend him to anyone who needs help securing a mortgage. Its been a pleasure working with you Mohit!
Amazing experience … an oasis amidst the chaos of the house buying process. Mohits knowledge, contacts and importantly speed - he worked thru the mortgage options, and ensured a quick culmination of the process. He can go beyond that and help with house insurance, recommending surveyors etc. A versatile operator and a gem of a person.
Harshini Pindolia
15/05/2022
Great and professional service from Mohit, we would definitely recommend his expertise to anyone looking for a knowledgeable and friendly mortgage broker. He really went above and beyond to assist us to make sure that he was able to secure us the best mortgage deal on the market. There to answer any questions along the way and always read to help, we couldn't recommend his services more highly to our family and friends. Thank you very much for everything you have done for us Mohit, we are truly grateful!
Mohit has been incredibly helpful during our mortgage process for our properties across the past 5 years. Our financial positions meant we needed a tailored solution and creative thinking to get the mortgages and Mohit provided this to us efficiently. He was able to find us a bank willing to lend the amount required and at a competitive market interest rate. He explained all the fine print too so we knew the risks attached to our borrowing. Would highly recommend for anyone looking to secure a mortgage. He is approachable and always available to speak to discuss circumstances. Most of all, he gets the job done!! S.Pindolia